If you haven't been able to create the level of inner and outer transformation you desire it doesn't mean these aren't possible. All it means is you haven't learned to apply all the steps for creating and sustaining  these – even if you believe you have.  
 Watch my 10-minute video for "Owning Your Power." 
 Hello and Welcome.  
Words don't describe the power and magnitude of Linda's healing gifts and wisdom. Her integrative emotional wisdom for healing core conditioning and connecting me with higher consciousness on a heartfelt level is like no other, and as a coach, I thought I had learned it all!  Jeanie – The Fitness Coach
Linda helped me express myself with my narcissistic mother and to stop being so deeply triggered by her reactive behaviors and inability to be there for me.     – Melanie
I've been honored over the last 24 years to help so many amazing souls to:
Experience and live ever-expanding levels of unconditional trust, confidence, self-love and acceptance, joy, peace, and freedom of being. 

Heal the core beliefs, habits, and conditioning maintaining anxiety, overwhelm, hyper-sensitivity, addiction, reactive feelings, self-judgment, and other limiting feelings.

Heal pain, fatigue, inflammation, digestive, hormonal, and chronic health problems.
Thrive and succeed as an empathic and sensitive soul. 

Stay present and grounded however you or others feel.

Own their power, value, and worth unconditionally and attain higher levels of success, health, love, and happiness.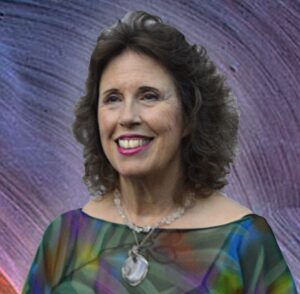 Do any of these sound familiar?
You've experienced profound expansions of consciousness – but it doesn't last.

You are looking for the deeper wisdom that will take what you have learned to the next level.

After years of personal growth you still get triggered the same way,  even though you know better.

You judge yourself harshly and haven't been able to fully heal anxiety, codependency, and reactive and limiting feelings.

You're tired of being told to not judge, worry, or take it personally, or to let go and trust, or to own your power, and to love and believe in yourself – but not how to do it. 

You're generally confident but feel anxious or not enough in groups, or when results aren't going well, or other people are upset.

It feels like there is a damper on feeling your positive feelings and you can't get your mo-jo back. 

You have chronic pain, fatigue, and health issues that you haven't been able to heal and have come to feel you can't do anything to change it.

You've learned your needs, feelings, and boundaries matter, but still don't express them. 

You've embraced abundance and spiritual principles but haven't been able to create the level and quality of health, happiness, success, and relationships you desire. 
Then you've come to the right place!
I understand from personal experience how euphoric and magical it can be to open to higher awareness and learn skills for positively impacting your life and feelings. I also know how frustrating it can be when what you have learned only takes you so far.
Let me share a bit of my story.
If you want to read about the different elements that make this work so powerful and empowering scroll on down.
In the 80's I learned to apply spiritual and personal growth principles that produced the confidence to leave a bad marriage, create a successful business in six months, build a children's church, and began the training to live my dream of helping others heal and grow as others had helped me.
Then, in the 90's I found myself going through a long period when results were not showing up so miraculously. My supportive community fell apart, and lost a good friend. I made mistakes that led to being barely able to pay my bills for about 5 months, had three car accidents, and I kept gaining weight until I was 285 lbs. 
Worst of all, it was taking forever to attain my dream of helping others heal and grow and I began to wonder if this meant my limiting feelings were true. 
Fortunately, another part of me knew my limits and self-judgments weren't true, but I was so tired or constantly releasing these, and not being able to sustain the confidence, spiritual awareness, and trust I had embraced.
 So, I kept learning and growing and asking Divine Source to help me understand what the spiritual teachers, and professors didn't seem to know how to do.  How do I:
1)  Stop judging and doubting myself and feeling not enough.
2)  Love, accept, and believe in myself, and trust and sustain feelings of oneness, peace, confidence, and personal power even when results are slow or I have no clue how to create what I want.
4)   Heal the core attachments and subconscious conditioning which are why I still got triggered by people and circumstances even though I had learned better. 
5) How to trust my powers of creation and higher guidance eve
I kept being told to meditate, visualize, let go, breathe, and be with it, keep doing affirmations and releasing, etc. It was so frustrating because I was doing these all the time!
(Can you relate?)
I finally realized that as powerful as what I had learned from these teachers was, they didn't have the deeper wisdom to take me beyond that. Thus, began a journey of finding those missing steps that would create lasting changes and sustain the positive feelings I believed in.
Long story short, I found this wisdom and so much more!  I realized that the reason people weren't fully healing is they weren't addressing the root causes, all the root causes producing imbalance and limitation.
I learned all the steps for shifting ingrained emotional patterns. Including how to un-condition subconscious conditioning.
How to give myself the self-acceptance, compassion, and love, that produced and sustained the confidence and spiritual connection I had opened to. 
How to clear blocked energy, stuffed emotions, and give my body what it needed to fully heal. 
Ho 
From this journey, I created Integrative Core Healing and Emotional Wisdom, Advanced Energy Healing, and Modern Shamanism, and the wisdom for highly sensitive souls to thrive as I have.
Thus, instead of telling you to own your power, let go, don't judge, worry, or take it personally; I take you through the process of healing the emotional anchors and trauma of the past. 
Instead of telling you to trust, accept, and love yourself, I guide you to heal the core belief patterns blocking this, and connect you with the wisdom of your higher soul. The part of you that lives beyond the limits of the mind and body in unconditional trust, love, and abundance.  
And then, I teach you to apply in your daily life the wisdom that heals core conditioning and attachments and sustains the peace, confidence, trust, and joy that comes from living in constant alignment with higher awareness.
How to better apply the spiritual and psychological principles I'd learned so I could transform areas of life I hadn't been able to.
And, yes, I used this wisdom myself to heal adrenal fatigue, a blocked liver gland, gallstones and to lose 150 lbs – and kept it off. I also developed the unconditional confidence to publish a holistic magazine and create a successful practice helping others transform on core levels.
Why I Can Help People Like You Create Such Lasting Emotional Transformation and Attain Life Goals Beyond What You Have So Far.

 
"I'd worked with many healers who did energy work, but Linda brought me instantly to trust and peace, wow! Then, she taught me how to sustain it and connect with this part of me on my own." — Sarah Larkin
Each session is individually guided based on what you want to create and heal, where you are in the process, and the level you want to take it to.  Whether you are seeking to heal emotionally or physically, live your dreams, or sustain feelings of confidence and spiritual connection these pieces of the puzzle help you transform on core levels.
Advanced Energetic Healing:  Restore balance and health:

Clear the buildup of blocked energy, stress, tension, and stuffed emotions contributing to or causing pain, fatigue, depression, anxiety, digestive, and other health problems. Enhance and accelerate your body's ability to regenerate and heal.

Core Belief Transformation:  Linda intuitively guides you to transform on heartfelt levels the

 underlying beliefs and conditioning that are the root cause of limiting beliefs and results, self-judgment, anxiety, overwhelm, people-pleasing, depression, etc.

Shamanic Soul Connections:

Experience and embrace the peace, confidence, trust, and freedom of your higher soul. The part of you that lives beyond the limits of the mind and body.   As you embrace this part of you that lives beyond the limits of the mind and body you go beyond mentally believing in higher awareness to feeling it as the higher truth of you. FYI, this is not a guided meditation.

Soul Retrieval and Healing:

Reunite with aspects of self that were deeply suppressed due to needs not being met, trauma, neglect, abuse, or dealing with chronic health issues.

Shamanic Sound Healing

: Clear tension, stress, blocked energy, and the buildup of subconscious agreement with conditional beliefs.

 "When Linda sings, I feel the tension flow out of my body and felt like I was surrounded by love." – Christina

Integrative Emotional Wisdom:

Instead of telling you to own your power, let go, don't judge, worry, or take it personally; or telling you to trust, believe in, accept and love yourself, I show you how! 

 How to embrace, apply, and develop the foundation and habits that increase and sustain inner peace, confidence, trust, happiness, freedom of being, self-love and acceptance, and un-conditions patterns maintaining anxiety, limiting beliefs, reactive feelings, and depression.  
Thrive as a highly sensitive and empathic soul.  Energetic and emotional applications for alleviating

hyper-sensitivities, over-reactions, people-pleasing, and other patterns that get in the way of expressing your needs and sharing your gifts with the world.

 Develop Unconditional Confidence, Trust, Power, and Self-Worth, that stays constant even when results are slow or other people are critical or reactive.
Manifestation Mastery: Own and focus your power and apply the Five Laws of Creation to manifest health, relationships, and success beyond what you have learned to create so far!   
If you have questions, I invite you to schedule a FREE 15-minute consultation in which I answer questions about how or if this is the next step in your evolutionary journey. 
Hugs and Blessings,
Linda
In our first session I told her I didn't think anyone could help me to love myself. And, then she did!   – Christina
When she sings and clears energy it feels like being bathed in love. Marsha
Linda's skill for connecting with higher awareness was by itself amazing, but her integrative wisdom for healing conditioning is like no other. And as a coach and being on a path of personal growth for 10 years I thought I had seen and learned it all. She helped me to finally heal the self-judgment and anxiety that limited me, and to develop the confidence to create a successful coaching practice.     – Jeannie, The Fitness Coach 
Being a successful entrepreneur I already have a positive attitude and showed up because a friend who had gone to her and said she'd helped her to feel more confident and get butter results with less effort. She couldn't really explain what or how she did it, but I was open. In my first session she tuned into my feelings of not being good enough that would come up whenever results weren't going well that put me in a cycle of fixing the problem as the way to feel better. I had become a workaholic and also couldn't say no to helping my friends and family. I literally had no time for myself even to get a full nights sleep which was affecting my health. And yes, I knew it was important but I felt I couldn't change it. When after helping me shift the core beliefs causing this which was in the way of creating more time or prosperity, she connected me with my higher self I finally felt whole and enough. Feeling my higher self was an opening I can't describe as saying it's peaceful, supported, confident and open to receiving just doesn't explain the fully feeling of it. She's amazing and I'd worked with many healers who did energy work, but to go instantly to trust and peace, wow! Her wisdom really supported me to increase the positive I felt and shift what was in the way of changing my out of balance go go go. Her wisdom for how to integrate and un-condition old patterns calmed my inner critic and created staying confident and feeling enough however results are going, and even when I say no to others.
On my intake form I didn't list having anxiety because I was embarrassed to admit it. Yet she immediately asked if I tended to feel on guard with people. Her compassion created a place I felt safe to admit what I tended to ignore. Before we even got on the table she showed me simple emotional and energy steps that calmed down my tension about 25%. I'd grown up always feeling the feelings of others and just accepted it so much I didn't even think of it as a factor. She helped me bring my general anxiety down from a 6 to a 0 in one session. As I worked with her to develop new patterns and sustain this peace it also gave me the level of trust and confidence I pretended to have. It also decreased my need to go to the chiropractor 1-2 times a week to 1-2 times a month for maintenance.
Linda helped me to feel okay to express my needs and feelings and to do it in a way that got my needs met. I was ready to leave my husband because I didn't feel I could stay and be happy. Even though I'd previously learned to believe it was okay to be and express boundaries and my needs were important, I still felt bad saying no and expressing boundaries if others got upset or felt disappointed. I was your classic caretaker who put everyone else first and would avoid upsetting others at my own expense. This led me to begin to develop digestive issues and fatigue that other holistic methods helped with but not fully. Linda was the missing piece. She helped me understand and heal how I empathetically felt others feelings and why I'd shut down and react with my husband when he wouldn't listen. After the first session I came home and my husband for no reason had brought me flowers. Something he hadn't done in years. She taught me how to heal what she called conditioning and how to stay open and ask for a way that worked. And her energy work, man on man, I'd done lots of energy work but feeling my higher self that knew it was okay helped me to feel it was okay and as I worked with her to integrate and apply all this, it saved my marriage, my mind and my health!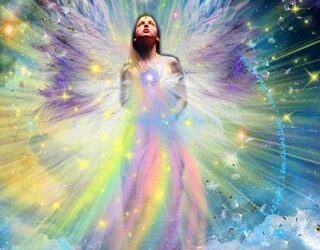 Bye Bye  Pain and Hello Happiness. How to re-energize your life! By Linda White Shaman, Advanced Energy Healer & creator of Integrative Core Healing & Emotional Wisdom Our physical and emotional well being are intertwined. What you feel physically affects your...
You can also contact me to schedule a complimentary 15-minute consultation