Would you like to receive my FREE video for "Owning Your Power?"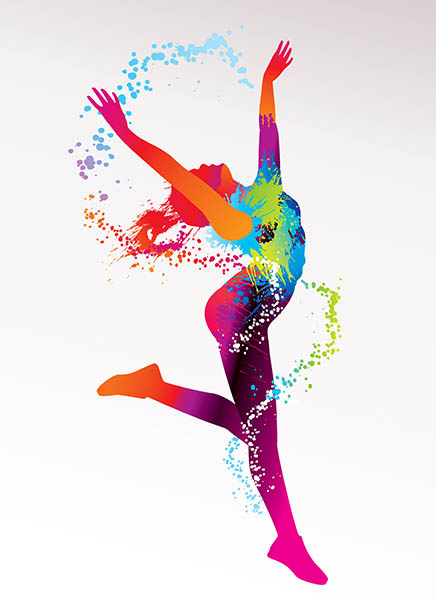 36 Days to Unconditional Confidence   June 8, 2021
Welcome to Integrative Core Healing
Hello, my name is Linda White.
I'd be honored to help you heal your body, up-level the quality of your  relationships, and manifest happiness, love and success beyond what you believe possible or have created so far.
If you've done years of healing and personal growth and it's only taken you so far, it's because as powerful as what you previously learned and have done has been, it didn't include all the steps for addressing all aspects of healing ingrained patterns 
I provide the comprehensive wisdom and skills to transform all stages of healing and transformation.  Thus, if you are just starting on the path or done years of healing, you receive the type of support specific to what you need and where you are in your evolutionary journey.   
This includes the Integrative Emotional Wisdom that takes you beyond learning higher awareness to living it. Thus, instead of telling you to own your power, let go, don't judge, worry, or take it personally; or that you should trust, believe in, accept and love yourself, I show you how!
I guide you through the process of transforming on core levels, clear blocked energy and stuffed emotions, connect you with the wisdom of your higher soul, and then show you how to apply in daily life the wisdom that integrates and sustains lasting changes.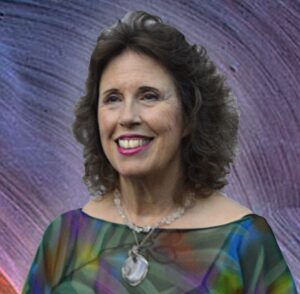 Would you like to:
Heal the judgments, limiting beliefs, conditioning, and health problems that block creation, self-expression, prosperity, love, and spiritual connection.

Alleviate or eliminate chronic pain, fatigue, anxiety, overwhelm and other health issues.
Increase and sustain feelings of confidence, self love, self worth and acceptance, trust, happiness, love, inner peace, and freedom of being, etc.
Manifest success, relationships, health, and happiness with greater ease from an awareness of unconditional confidence, power, love, and abundance!
Develop the freedom of being to express your unique self and feel comfortable expressing feelings, boundaries, and desires  – however others might think, feel or respond. 
Heal hyper-sensitivities and stop being drained by the feelings of others and the world around you.
 Develop your intuition, healing and other skills for being of service to others.
What makes Integrative so Powerful
My comprehensive wisdom to understand all stages of transformation and to intuitively guide you to transform the patterns causing painful and limiting feelings, physical imbalances causing health problems,  and limits to creating the level of success, love, health, self expression and happiness you desire.
Integrative Emotional Wisdom: Guidance to apply in daily life the wisdom that developos new patterns that produces lasting changes.
○ Un-condition the subconscious programming causing triggered feelings, limitation, self-judgment, low self worthanxiety, depression, overwhelm and more.
○ Develop new heartfelt belief patterns and behaviors that produce and sustain the positive feelings and higher awareness you've opened to.
How to give yourself the heartfelt support that heals co-dependency, stuffing of emotions, and empowers you to live your dreams, love and accept yourself and others, and experience unconditional happiness and inner peace.  
Soul Connections, Retrieval, and Healing: I connect you with the peace, love, and wisdom of your Higher Soul.

This heartfelt experience is a unique type of soul healing produces palpable changes in how you feel and takes you beyond mentally believing in higher awareness to feeling and living it as the higher truth of you.  

Advanced Energetic Healing

to clear blocked energy, physical imbalances, stress, and stuffed emotions and restore the physical and energetic balance that is key for healing chronic pain, fatigue, and many chronic health issues. This includes addressing the physical aspects of anxiety, depression, stress, because these affect your general emotional well being.

Manifestation Mastery

to own your power and apply the Laws of Creation to more easily attain life goals with greater ease from an awareness of unconditional trust, power, love, and abundance. 

Healing for the Empathic Heart and Sensitive Soul: Understand why it is harder for you to heal, why protection methods don't always work, (and what to do instead) and heal the hyper-sensitivites causing anxiety and feeling drained and overwhelmed by the feelings of others and the sensations of the world around you.
I teach you to apply these for yourself so that you are empowered to affect your body, feelings and licircumstances on greater levels than ever before.
You can also contact me to schedule a complimentary 15-minute consultation
Being a successful entrepreneur I already have a positive attitude and showed up because a friend who had gone to her and said she'd helped her to feel more confident and get butter results with less effort. She couldn't really explain what or how she did it, but I was open. In my first session she tuned into my feelings of not being good enough that would come up whenever results weren't going well that put me in a cycle of fixing the problem as the way to feel better. I had become a workaholic and also couldn't say no to helping my friends and family. I literally had no time for myself even to get a full nights sleep which was affecting my health. And yes, I knew it was important but I felt I couldn't change it. When after helping me shift the core beliefs causing this which was in the way of creating more time or prosperity, she connected me with my higher self I finally felt whole and enough. Feeling my higher self was an opening I can't describe as saying it's peaceful, supported, confident and open to receiving just doesn't explain the fully feeling of it. She's amazing and I'd worked with many healers who did energy work, but to go instantly to trust and peace, wow! Her wisdom really supported me to increase the positive I felt and shift what was in the way of changing my out of balance go go go. Her wisdom for how to integrate and un-condition old patterns calmed my inner critic and created staying confident and feeling enough however results are going, and even when I say no to others.
On my intake form I didn't list having anxiety because I was embarrassed to admit it. Yet she immediately asked if I tended to feel on guard with people. Her compassion created a place I felt safe to admit what I tended to ignore. Before we even got on the table she showed me simple emotional and energy steps that calmed down my tension about 25%. I'd grown up always feeling the feelings of others and just accepted it so much I didn't even think of it as a factor. She helped me bring my general anxiety down from a 6 to a 0 in one session. As I worked with her to develop new patterns and sustain this peace it also gave me the level of trust and confidence I pretended to have. It also decreased my need to go to the chiropractor 1-2 times a week to 1-2 times a month for maintenance. 
Linda helped me to feel okay to express my needs and feelings and to do it in a way that got my needs met. I was ready to leave my husband because I didn't feel I could stay and be happy. Even though I'd previously learned to believe it was okay to be and express boundaries and my needs were important, I still felt bad saying no and expressing boundaries if others got upset or felt disappointed. I was your classic caretaker who put everyone else first and would avoid upsetting others at my own expense. This led me to begin to develop digestive issues and fatigue that other holistic methods helped with but not fully. Linda was the missing piece. She helped me understand and heal how I empathetically felt others feelings and why I'd shut down and react with my husband when he wouldn't listen. After the first session I came home and my husband for no reason had brought me flowers. Something he hadn't done in years. She taught me how to heal what she called conditioning and how to stay open and ask for a way that worked. And her energy work, man on man, I'd done lots of energy work but feeling my higher self that knew it was okay helped me to feel it was okay and as I worked with her to integrate and apply all this, it saved my marriage, my mind and my health!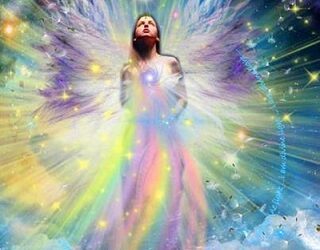 Bye Bye  Pain and Hello Happiness. How to re-energize your life! By Linda White Shaman, Advanced Energy Healer & creator of Integrative Core Healing & Emotional Wisdom Our physical and emotional well being are intertwined. What you feel physically affects your...