Meet Linda …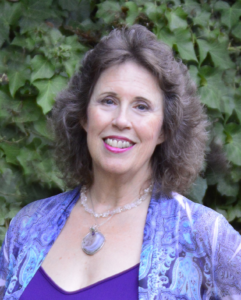 My learning to work with energy began with my training in the late 80's to help others shift limiting beliefs, and to align with and apply the higher consciousness and life principles to create and live from an awareness of abundance, trust and partnership with Life.  This is an important part of energy work because our thoughts are also energy and suppressing our feelings and emotions is a primary blockage that can cause very real health problems as well as anxiety and depression. As we believe consciously or subconsciously, affects how we relate and create in the world, and it directly activates chemicals in our body that can cause you to feel good or bad, up or down.  As I kept deepening my wisdom and skills, I came to own my gift for intuitively reading subconscious and life patterns, and to go beyond re-patterning limits to un-conditioning them and developing levels of faith that are transformational.
In 1997, a client who was also a Reiki master told me I was already channeling energy and higher consciousness, and suggested I enhance my gifts with a Reiki attunement. I did, and it did! It provided a physical balancing and clearing of stuffed emotions that allowed my clients to heal faster and with greater ease. I was also, again shown how to develop additional methods of energy work.  Many of these I was later told names for, which I list below, and others I have no names for. The most wonderful was what I was shown how to take others to be with, experience and embody higher consciousness as the divine had continuously done for me. This takes my clients beyond imagining or mentally believing in higher awareness to feeling it.
As I merged my academic and spiritual training, I developed the Emotional Wisdom and skills to more fully heal and transform the core beliefs and subconscious conditioning causing and maintaining emotional and physical trauma and limitation, as well as the stress that contributes to many chronic health conditions.
.  Through the years clients have given me names for it based upon their training. These include Prana, Theta, Healing Touch, Quantum, Reconnective, neuro-emotional release, Quantum, EFT, NLP, polarity, chi-qong, sound healing (my voice), Kumay, psychic healing and others I have no names for.  What was consistently exclaimed as the most powerful and life changing was my ability as a gatekeeper to take you to experience and embody the peace, bliss, and wisdom of your higher soul.
All of which I merged with healing the limiting beliefs and conditioning that produce imbalance and limitation
More About Linda