36 Days to Unconditional Confidence
      36 Days to Unconditional Confidence

          
Begins Tuesday June 1, 6-7:30 pm PDT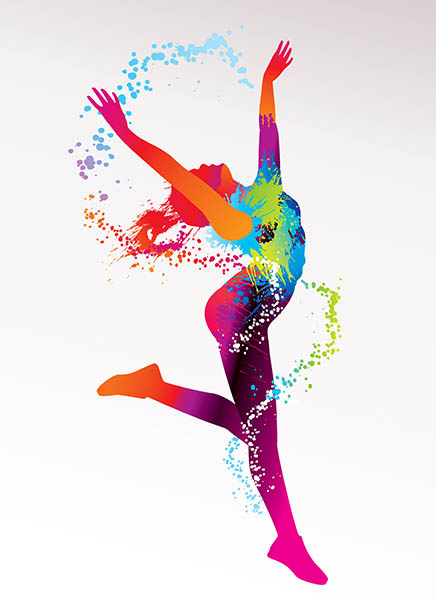 Whether your goal is financial success, to attract love, or simply to feel better about yourself, confidence is the fuel that makes that happen. When you feel confident you feel on top of the world, capable of creating what you want and  comfortable expressing your thoughts, needs and unique self.  Yep, confidence feels great! And, even the most optimistic and confident person at times experiences self-doubt, self-judgment and other limiting feelings, or goes through challenging times that put a dent in feeling confident.
36 Days to Unconditional Confidence is an integrative program that increases feelings of self-worth, personal power, self-esteem, and self-acceptance to develop the unshakeable confidence to attain goals and overcome life's challenges, be and express yourself authentically, and not be bothered by slow results or critical people.
What is Unconditional Confidence?
Unconditional Confidence is a state of mind (and being) where your value and worth, self-esteem, and personal power stays constant because it is not defined by results, or other people, but by you!
It is a level of believing in yourself and your powers of creation that empowers and inspires you to overcome life's challenges, grow beyond limits, and to keep going until your dreams become your reality.
It is a level of self-acceptance that heals self-judgment and produces the freedom of being to express your authentic self even when others might judge, react or be critical. 
It is the awareness to trust that however it is going is your unique process of creating what you want, and you are supported by life every step of the way.
It is the wisdom to enjoy life even as you are learning, growing, and creating powerful changes.
Are you ready to experience a higher and more consistent level of confidence?
To develop Unconditional Confidence, begins with understanding that Confidence is not an all-or-nothing experience.  We all have areas of life where we feel confident and other areas and times when even the most successful and confident people feel self-doubt, self-judgment, or anxiety.
This is because confidence, or lack of it, is a result of learned 'conditional' belief patterns that cause your feelings to yo-yo based upon how external circumstances are going, and how other people are being.  At such times life can feel like an uphill battle because you are your own worst critic!   
These fluctuations are a result of learned 'conditional' belief patterns that cause your feelings to yo-yo based upon how external circumstances are going, and other people are being. 
Which is why 36 Days to Unconditional Confidence combines how to increase confidence with healing the subconscious conditioning that causes yo-yo confidence. 
Does this sound familiar:
You've changed limiting beliefs and experienced higher awareness, but it doesn't last, and judge yourself for having the old limiting beliefs and feelings coming up!
You're successful but perfectionism and self criticism puts a damper on feeling and enjoying your success.
You're generally confident, positive, and are a get things done person, yet feel anxious, not enough, and self-doubt when results aren't going as you'd like, or people are being critical.
You tend to be too hard on yourself, you deflect compliments, take things too personally, or you expect others to judge or reject you.
You believe your dreams and needs are important but avoid setting boundaries, asking for support, or taking time for you because it might rock the boat or upset others.
You believe in yourself but don't always feel it.
You've experienced illness, physical trauma, or gone through challenging times, and can't seem to get your mojo back.
The good news is that these conditional patterns that zap your confidence were learned, thus can be unlearned and changed. You just need to learn how! 
Introducing the
36 Days to Unconditional Confidence
program. 
1. Six weekly live zoom events that provide:  Begins Tuesday, April 13 at 7-8:30pm pst. and is held each Tuesday through May 18th. They include:
Wisdom lessons for healing limiting beliefs and developing the belief system that increases the self-esteem, self-acceptance, personal power, self-worth, and abundance consciousness that produces confidence that stays constant  
Guided Shamanic Journeys to experience and embrace this wisdom on heartfelt levels. These include Linda's ability to transmit healing energy, even on zoom, and to connect you with your Higher Self and Soul. This is the part of you that lives in unconditional trust, love, and abundance because it exists beyond the limits of the mind and body. 
2.  E-Workbook: Filled with daily Emotional Wisdom applications and journal for retraining your brain.  As you apply this wisdom in daily life it will:
Un-condition patterns causing self-judgment, limiting beliefs, and yo-yo confidence so that your confidence, value, and worth are not defined by conditions.
Develop the emotional muscles and new belief patterns that produce self-love, self-acceptance, self-worth, self-esteem, and personal power which produces higher and stronger levels of confidence.
Decrease procrastination and increase feeling motivated and inspired to take action and express yourself beyond what you previously felt comfortable doing.          
3.  Support: Private FB support Group and Buddy System: Be part of a community of conscious beings supporting each other to evolve personally and attain life goals. You can also ask questions that I will answer there or on the live events. This program is more than a course, it's the support to stay on track and grow beyond what you believe possible.   
4. 10% off private sessions for those wanting personal guidance to transform limits, clear blocked energy, and stuffed emotions, and to connect with and feel the wisdom of your higher soul.  
WHEN: This dynamic program begins Tuesday, April 13, 7-8:30pm (PST) and held each Tuesday through May 18.
Overview of weekly lessons:
Week 1: Embrace the awareness that opens you to believing more is possible than you already believe.
Week 2: Own your power and heal conditioning that causes your sense of power, thus confidence to yo-yo based upon results or other people's moods.
Week 3: Learn and apply the consciousness of acceptance to release judgments that limit creation and feeling good about yourself.
Week 4: Embrace and apply the belief system that produces self-love and heals the illusion you were ever unworthy or undeserving of love, success, support, and connection.

Week 5: Learn to trust, surrender, and stay confident even when things aren't going as you'd like.

Week 6: We bring it all together in a special experience! 
What's the investment?
I am so excited to begin this program I'm offering it at an incredible price of $149.  If you register by April 6, it's only $129.
And for this first launch you can enroll with a friend and you both attend for half price!
Plus, I'm so sure you'll love this program I'm offering a Money back guarantee.
Does this mean in 36 Days I will never feel fear and doubt again? 
Healing and transformation is a process that happens in layers and levels. If you embrace and apply the wisdom I teach it will increase feelings of confidence, self-acceptance, self-worth and personal power, and decreases self-judgment, and being negatively triggered by people and circumstances.    
That said, I am so confident of the value of this program that if you attend all the weekly live classes and apply the daily practices I believe you will feel a definite increase in confidence, self-acceptance, personal power and self-worth. If you don't, or don't feel you got any value from it, I'll give you your money back – no questions asked!  
Additional ways to save:
Share with friends: Post on social media or recommend to your email list and have them mention your name when they register. For each additional person who pays for the program you earn a $36 discount off of your registration for future programs or attending private sessions.
Be an affiliate: When you recommend 36 days to Unconditional Confidence to your followers and they sign up using your link, you receive a commission. 
I would be honored to support you in breaking free of the limits of the past and opening to the infinite possibilities that await you! 
Blessings,
Linda
P.S.
Coming Next: Manifestation Mastery using the Five Laws of Creation: 10 weeks.  June 2021.  In person or via Zoom.  Own your power and manifest results beyond expectations from an awareness of unconditional trust, abundance, and partnership with Life. 
For those that have expressed interest in the Modern Shaman Training, 36 Days to Unconditional Confidence and Manifestation Mastery is where you begin your journey.  Stay tuned for more information on the rest of the curriculum.