Develop Unconditional Confidence
      Unconditional Confidence & Manifestation Mastery

      
Begins summer 2023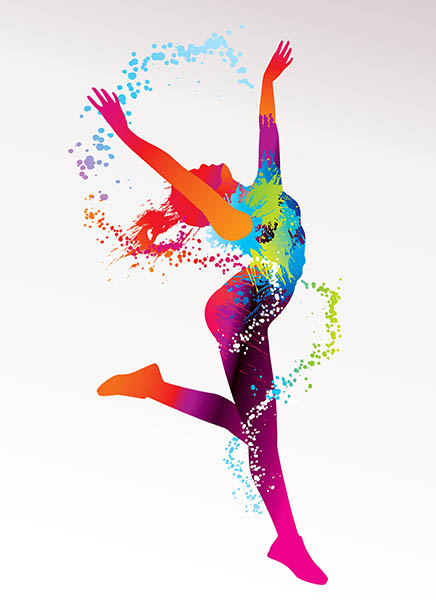 Whether your goal is to attain success, attract love, or simply feel better about yourself, confidence is key for creating those changes. 
Confidence is a result of believing in yourself and your ability to attain goals and handle the challenges before you. It's accepting yourself, knowing your value and worth, and feeling free to be and express yourself.  
When you feel confident you feel on top of the world and all is possible. Yep, confidence feels great!
 Yet, even the most optimistic and confident person can experience dips in confidence when results aren't going well, or people are critical.  Why? Because like everyone else you learned to define your sense of power, self-worth, loveability, and confidence by results, and how other people treat or respond to you.   
 Do any of these sound familiar?
You are your own worst critic and judge yourself for still having limiting beliefs and feelings and not having attained the level of success, health, or love you desire!
You're successful but perfectionism and self-criticism puts a damper on feeling your success, and produce the feeling that what you do is never enough.
You like helping others and

feel great when you can, and feel bad when you can't. 

You feel guilty or defensive

when someone gets upset, even though you haven't done anything wrong. 

You're generally confident, positive, and a get-things-done type of person, yet feel anxious, not enough, and self-doubt when results aren't going well.

You deflect compliments, take things too personally, and expect others to judge you.

You're confident in some areas of life, but not others. 
You believe your dreams and needs are important but don't set boundaries, ask for support, or take time for yourself.
You've experienced illness, physical trauma, or gone through challenging times, and can't seem to get your mojo back.
This is Conditional Confidence.  
These dips in confidence may seem to be caused by external circumstances but the real cause is subconscious conditioning that automatically defines your value and worth, lovability, and personal power by external results, feelings, and other people's behavior.
Even if you have learned to own your power and generally know all is possible, not knowing how to develop the wisdom to un-conditon these automatic patterns is why you still get negatively triggered by people and circumstances as you do – even if you generally know better.    
The good news is that these conditional patterns were learned, thus can be un-conditioned. You just need to learn how! 
What is Unconditional Confidence?
Unconditional Confidence is a state of mind (and being) where your value and worth, self-esteem, and personal power stays constant even when results don't go as planned or other people are critical because it is not defined by results, or other people, but by you!
It is believing in yourself and your powers of creation that empowers and inspires you to overcome life's challenges, grow beyond limits, and to keep going even when the process is not going as fast as you'd like or seems impossible.
It is having the emotional skills to move through and transform reactive feelings, imposter syndrome, and other limiting beliefs that maintain doubt, anxiety, and feeling not enough. 
It is the wisdom to apply the self-acceptance that heals habits of self-judgment and produce the freedom of being to express your authentic self even when others might judge, react, or be critical. 
It is the awareness of how creation works that produces trust that however the process is going is your unique process of creating what you want, and you are supported by life every step of the way.
It is having the habits that all you to enjoy life even as you are learning, growing, and creating powerful changes.  
To attain this level of confidence is a result of:
1) Developing the belief system and emotional habits that directly increases and sustains confidence, self-worth, self-love and acceptance, and personal power independent of how results are going or other people are being.    
2) Healing Conditional Confidence.  The emotional wisdom applications taught in this program help you to un-condition the subconscious attachments and beliefs causing confidence, self-worth, and personal power to be negatively impacted by limiting results or the behavior of others.
3) Applying the Emotional Wisdom to heal self-judgment, triggered feelings, limits to creation, and feeling unworthy or undeserving.
3) Learning and applying the Five Laws of Creation to increase your effectiveness at attaining personal, professional, emotional, and spiritual goals.   You can read more about this part of the progam here: Manifestation Mastery 
 Welcome to Develop Unconditional Confidence and Manifestation Mastery! 
1. 14 week in person program that includes:
Weekly Wisdom Lessons and Emotional Applications for embracing and applying the emotional skills to heal limiting beliefs and judgments and increase self-esteem, self-acceptance, personal power, self-worth, and abundance consciousness.  This includes how to give yourself the support that makes these unconditional. 
 Guided Shamanic Journeys and Soul Connections:

Experience and embrace the peace, trust, abundance, and confidence of your higher soul on heartfelt levels. The part of you that lives beyond the limits of the mind and body in unconditional trust, love, power, and confidence. 

Apply the Five Laws of Creation to create from an awareness of trust, confidence, and abundance and attain life goals with greater ease and abundance. You will learn to apply this wisdom to improve 1. Career/money 2. Relationships 3. Health and Addictions 4. Staying confident and trusting and enjoying life as you are creating positive life changes.
2. Daily Journal and emotional applications to retrain your brain on heartfelt levels.  Learning higher awareness is the first step. Applying it in daily life is how you integrate lasting changes.  These practices help you to:
Un-condition and re-pattern subconscious patterns and general beliefs causing self-judgment, limiting beliefs, and yo-yo confidence so that your confidence, value, and worth stay consistent however life is going.
Develop new patterns that

increase self-love, self-acceptance, self-worth, self-esteem, and personal power which produces higher and stronger levels of confidence.

Decrease procrastination, avoidance and feeling anxious, overwhelmed, self-doubt,  imposter syndrome, unworthy, or undeserving.
Increase feeling motivated and inspired to take action however the process is going.
Feel more comfortable being you and express your needs, feelings, desires, and boundaries.           
3.  Support: Private FB support Group and Buddy System: Be part of a community of conscious beings supporting each other to evolve personally and attain life goals. This program is more than a course, it's the support to stay on track and grow beyond what you believe possible.    
WHEN: This dynamic program begins Summer 2023
What's the investment?
Stay tuned for this info.   
Additional ways to save:
Share with friends: Post on social media or recommend to your email list and have them mention your name when they register. For each additional person who pays for the program you earn a $36 discount off of your registration for future programs or attending private sessions.
Be an affiliate: When you recommend Unconditional Confidence to your followers and they sign up using your link, you receive a commission. 
I would be honored to support you in breaking free of the limits of the past and opening to the infinite possibilities that await you! 
Blessings,
Linda